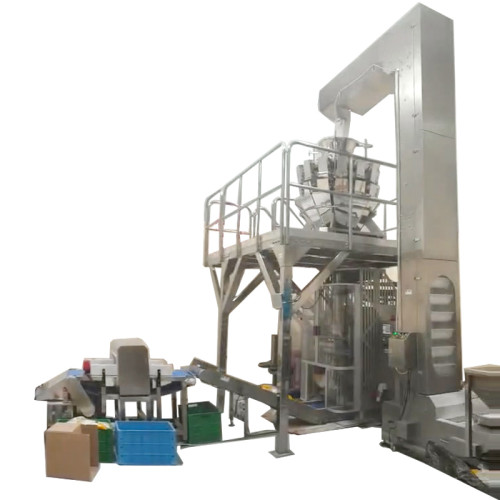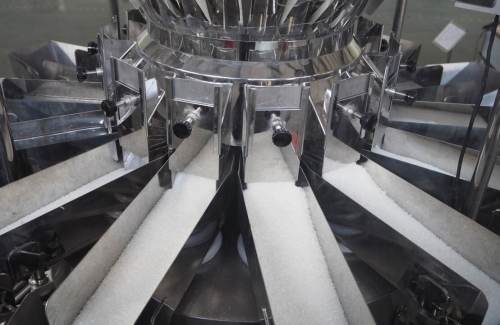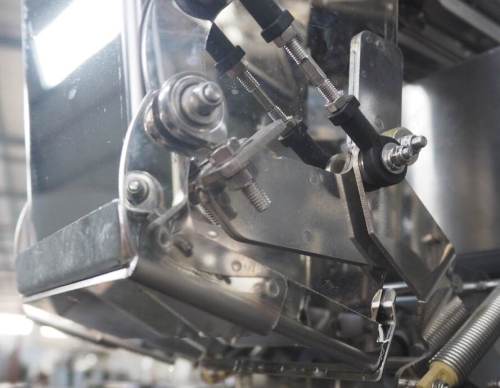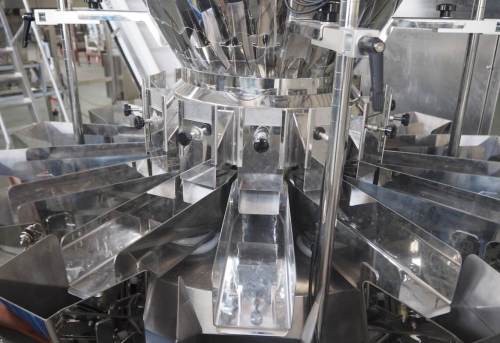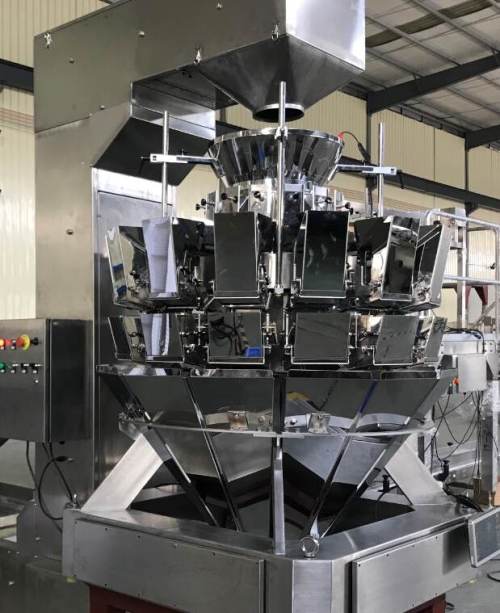 1-5kg Automatic Sugar Salt Rice Packing Machine Salt Packaging Machine
Item specifics
Construction

Stainless steel 304
Brushed finish

Stainless steel 316
Description
Smart Weigh is working on designing and proceducing best multihead weigher packing machine for sugar, rice, salt and etc. This sugar packing machine is new developed, it is also fit for rice packing machine and salt packing machine.
Its easy operation is better than measure cup packing machine and volumetric packing machine. Change weight on touch screen, download the right parameters for different weight by 2 minutes. The speed is faster than cup measure packing machine when wehing 1-5kg weight.
At the same time, new design rice multihead weigher / sugar multihead weigher / salt multihead weigher has solve the leaking problem, higher accuracy and save cost.
1. Z bucket elevator / incline elevator
2. 14 head multihead weigher (customize)
3. Vertical packing machine
4. Support platform
5. Output conveyor
6. Metal detector
Weighing range

1-5 kg

Max speed

65 bags/min

Accuracy

±3 grams

Hopper volume

3.5L

Bag style

Pillow bag, gusset bag

Bag size

Length 160-400 mm

Width 130-350 mm

Bag material

Laminated film

Multihead weigher: modular drive

Packing machine: PLC control

Control panel

7" touch screen

Air consumption

1.5m3/min

Voltage

220V/50HZ or 60HZ, single phase, 5.95KW
Automatic sugar salt rice packing machine applies for small granule material weighing and packing .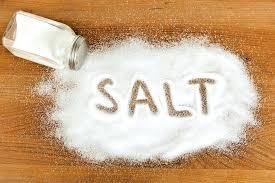 Salt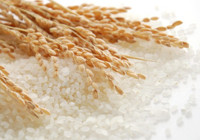 Rice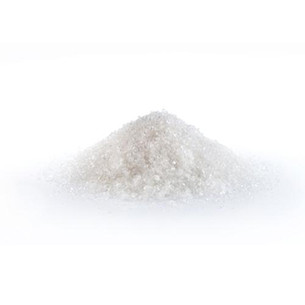 Sugar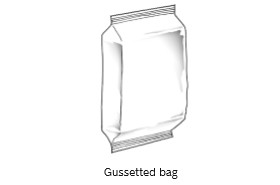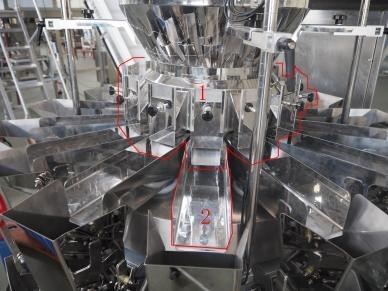 Multi-mouth top cone and "U" shape feeding pan

Customized top cone for small granule products, especially for sugar, rice and salt. Prevent the products go out when feeding.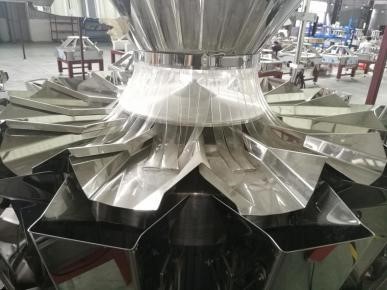 Standard top cone and feeding pan
Standard top cone and feeding pan is not suitable for sugar, rice and salt.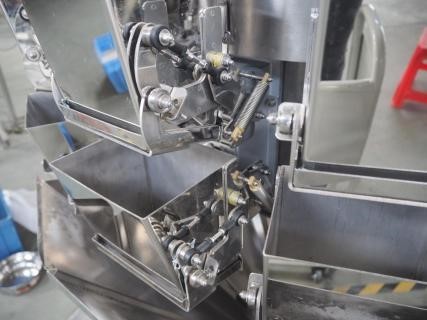 Anti-leak hopper
Ruggedized hopper avoids big weight products break through the hopper. This design reduces the hopper gap, no leaking problems.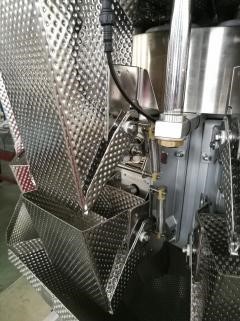 Standard hopper
Products may break through the hopper and leak from hopper gap.